After over a year of postponing pet's Rare has finally clued us in on the release of pets in Sea of Thieves. Pets have been a highly requested feature since the beginning of the life of Sea of Thieves. However, due to community feedback around the launch of Sea of Thieves, Rare decided to indefinitely delay pets in the game.
Finally, after almost a year and a half after the launch, pet's are finally coming to the game. They will cost roughly $7 USD for one pet, and one outfit. Pets aren't just a cosmetic like a hat, or shoes. Pets will act like another pirate in your crew. They will sing, dance, and even adventure with you.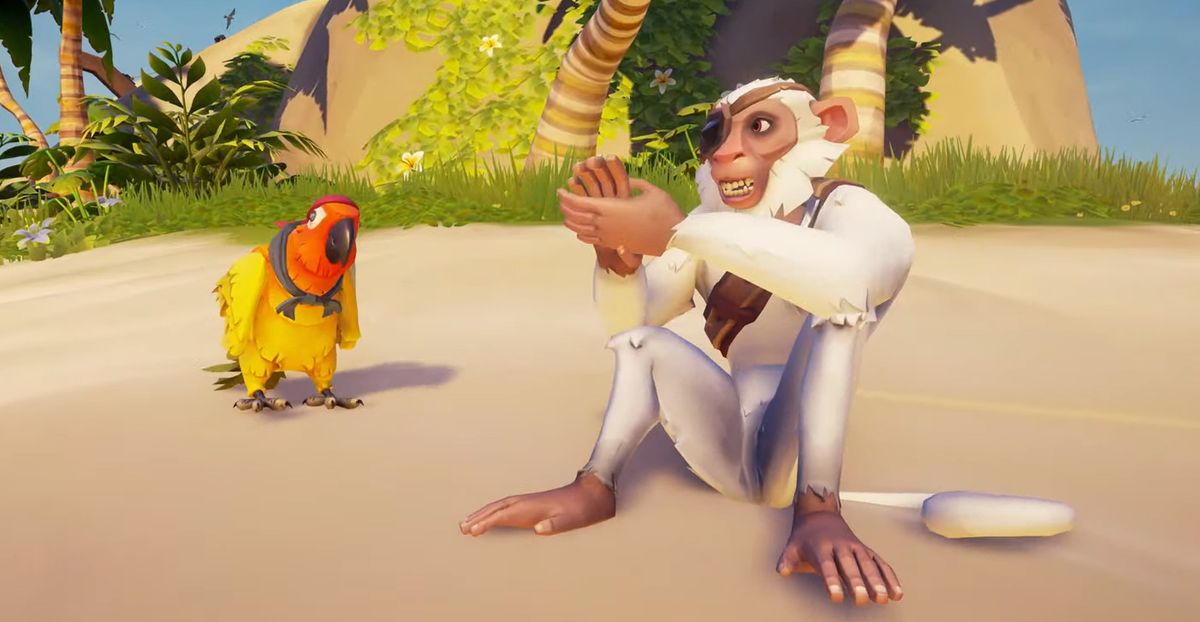 Alongside pet's the new update will bring in  premium emotes, and ship cosmetics, including this Banjo-Kazooie ship set.
If money is not flowing for you, hope is not lost, a new skeleton type will be spawning at rare times that if killed will offer premium currency when it is killed.
The Developers over at Rare held a nearly 1 hour live-stream showcasing these new cosmetics, and also answered some questions. Check it out below.