On July 24th, Capcom will release the Mega Man X Legacy Collection 1 and 2 on the PlayStation 4, Xbox One, Nintendo Switch and PC. While fans will be able to enjoy all 8 Mega Man X games, there is a brand new mode that I personally am more excited to play known as X Challenge.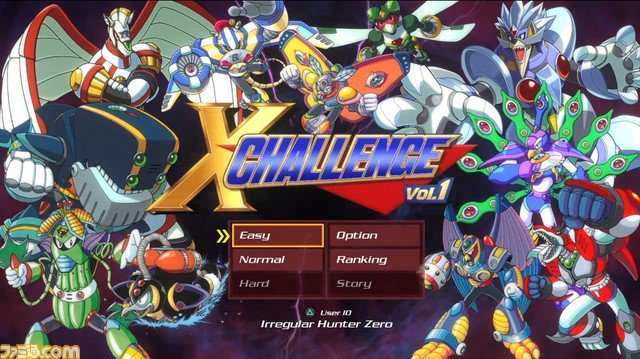 This new mode will pair up various mavericks together as X will face off against different combinations of foes which will add a very interesting layer for fans who take up the challenge. Not only that but this new mode will also give X access to a new piece of armor and be able to equip weapons three different weapons from various Mega Man X Games. 
If you said this armor looked similar to his ultimate armor in Mega Man X4, you would be correct with the biggest difference being the coloring. With this new armor X is able to equip three different weapons to use against his opponents in battle.
There will be 27 different stages and will have different combinations based on if you are playing volume 1 or volume 2 of the X Collection.
Here is a quick look at the X Challenge: