When Google Stadia was first announced it was supposed to be a huge thing, Google entering the gaming space using all of the technology at their disposal should have made waves….and it did for a couple of days and then things died down as people waited to hear more about the service and well since haven't been all that impressive at all as it was revealed that the service would launch on November 19th with only 12 games….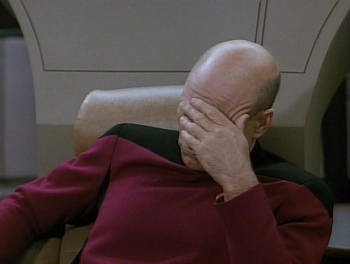 Services like Microsoft's Gamers Pass Ultimate is something that everyone can enjoy, access to a huge library of Xbox One games for $9.99 a month and now the addition of playing many of those games on your PC makes it that you don't even need an Xbox One to enjoy a great catalogue of games. Add xCloud to that and Microsoft has a great foothold in quite some time. Apple Arcade is another service that while it's not the biggest topic at the moment is doing pretty well for itself with 100 games to play for only $5 a month. I haven't personally tried Apple Arcade myself as I don't have any iOS devices but seeing as it's the only way currently to play the first chapter of WayForward's new Shantae game, Shantae and the Seven Sirens its already miles ahead of Stadia.

Google Stadia has or I should say had a lot going for it, during its E3 2019 Google Stadia Connect E3 2019 Presentation the company said it was working with 100 leading publishers and developers to bring a huge library of games to the service but with the service just two days away from launch only 12 games were announced. Not exactly the most exciting list for a debut with the only exclusive game on the list being GYLT. Sure, more games were slated to release before the end of 2020 but for a launch of a service where you still have to buy games to play them it doesn't really get you excited, especially for a streaming platform where your internet speeds will be your main lifeline to the service. So it seems in a panic Google announced 10 more games will be added raising the total list of games to 22.
Here is the complete list of titles for Stadia's Debut:
Assassin's Creed Odyssey, Attack on Titan 2, Destiny 2, Farming Simulator 19, Final Fantasy XV, Football Manager 2020, GRID, GYLT, Just Dance 2020, Kine, Metro Exodus, Mortal Kombat 11, NBA 2K20, Rage 2, Samurai Shodown, Thumper, Tomb Raider (2013), Rise of the Tomb Raider, Shadow of the Tomb Raider, Trials Rising, Wolfenstein: Youngblood and hopefully a working version of Red Dead Redemption 2.
At the moment, I have zero interest in trying out Stadia on release. I may check it out just to see how the service is with my ISP but that's about it. Then again most of the services that make the service interesting won't even roll out until sometime later in the year or some like family sharing until sometime in 2020.