Capcoms Street Fighter V Summer Update wasn't very diverse with announcements but the team did deliver in terms of character announcements.
Right off the bat SFV Producer Shuhei Matsumoto and Director Takayuki Nakayama welcomed us with an announcement for Dan.
He is a character with unique attributes in battles and with SFV being a game where characters get to show off their distinct personalities I felt he's a great inclusion.
The stream then showed off early development footage for Dan taken from Nakayamas desk. After the preview we were then treated to a Street Fighter League Season 3 announcement with a fall 2020 start date with the grand finals taking place at Capcom Cup in early 2021.
Following that, AEW star and Capcom enthusiast Kenny Omega showed up to plug a new crossover shirt between himself and Dan playing a friendly game of Street Fighter 2 as well as plug an Elite vs Ken/Ryu/Akuma shirt. Kenny then began teasing the next character in the upcoming seasons roster giving viewers clues as to who it was until he announced that it was none other than Rose.
After Kenny says goodbye and goodnight we then go back to Matsumoto and Nakayama as they announced the third fighter Oro who has last been playable in Street Fighter 3. Matsumodo then asked Nakayama if he thinks this lineup will please Street Fighter fans:
Well. . . at this point we're expecting Street Fighter fans to be excited about the characters we just shared with everyone. We actually have one more character to announce and I think fans of this particular Capcom brand will also be excited about the news.
It was then announced that Akira Kazama from Rival Schools will be making her debut in Street Fighter as a playable character. Akira already exists within the Street Fighter realm so integrating her in the story should be a piece of cake.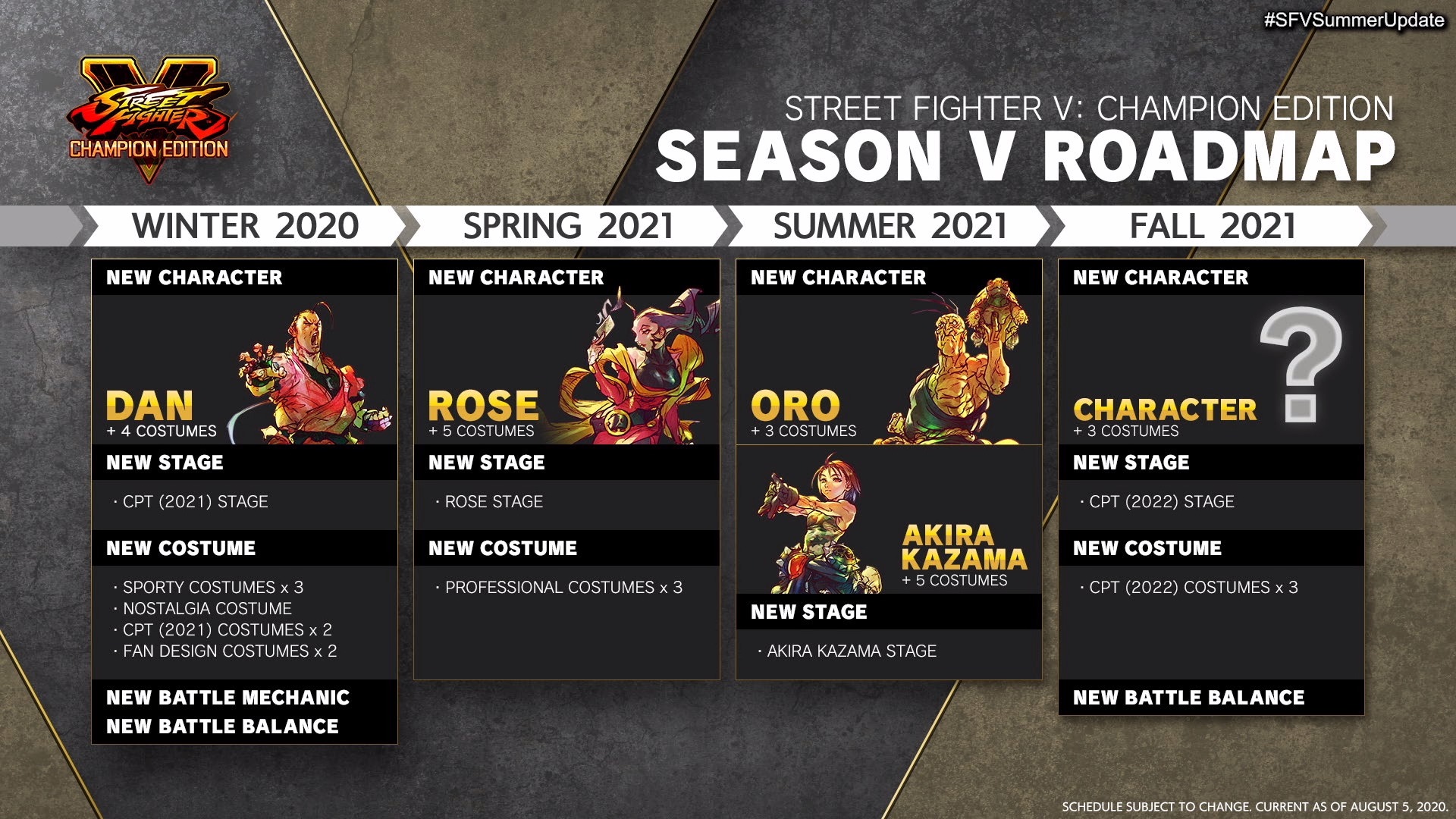 The last thing shown off is the road map for each character along with one last unannounced fighter which starts this winter and ends next fall.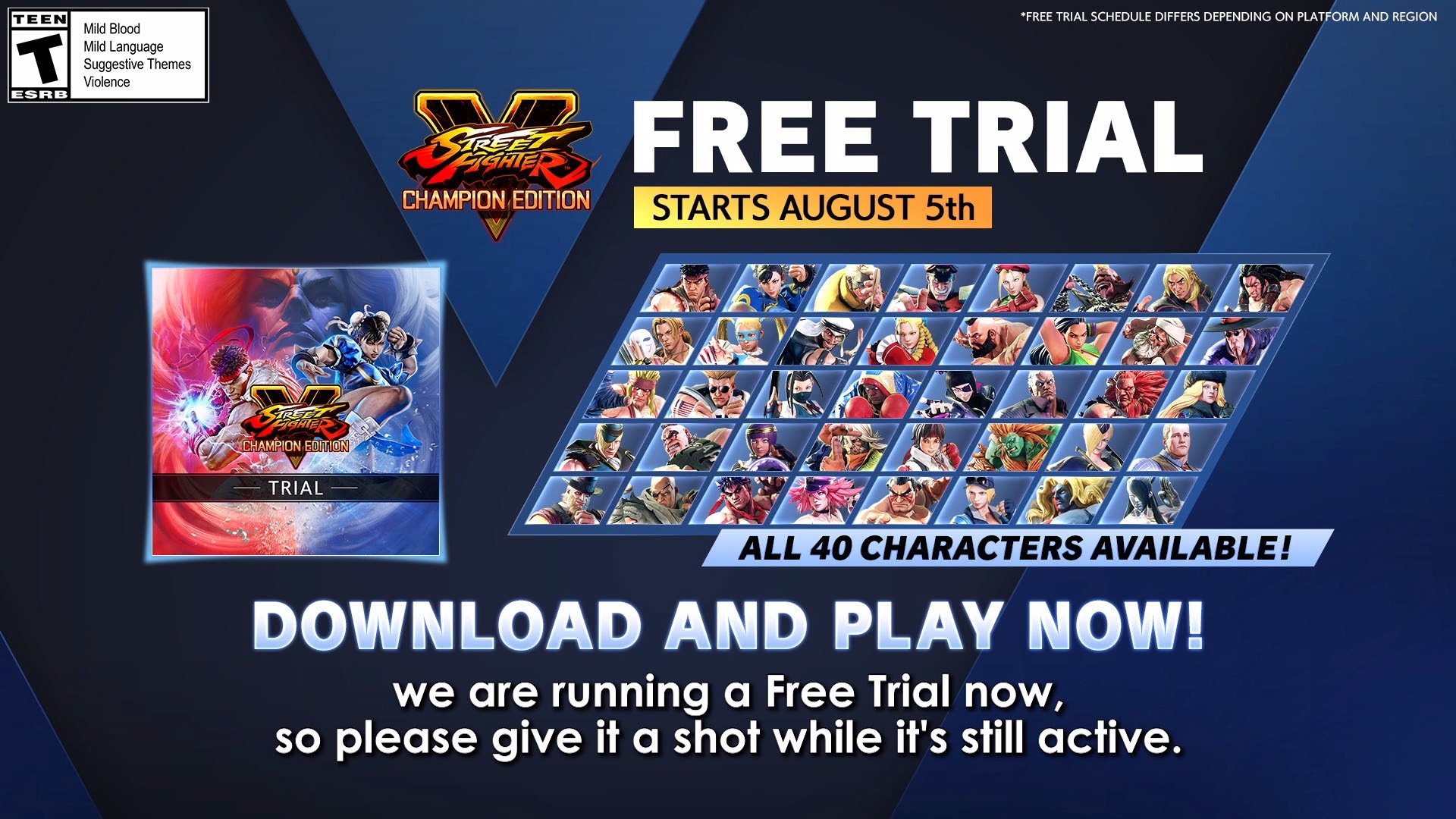 Street Fighter V is currently free to play with all 40 characters unlocked for a limited time. Each version of Street Fighter V is also on sale on PS4 and Steam.