Back in October 2018, Intellivision announced their return to the console market with the new Intellivision Amico game console. When the console was revealed, it was promised to have exclusive games and today the Earthworm Jim was announced to be returning as one of those games.
Earthworm Jim has had a troubled past for the last 20 years. The last release in the series being Earthworm Jim 3D in 1999. There was a short lived attempt to revive the series on the PlayStation Portable back in 2006. However, that project lacked several key developers and was cancelled not long after.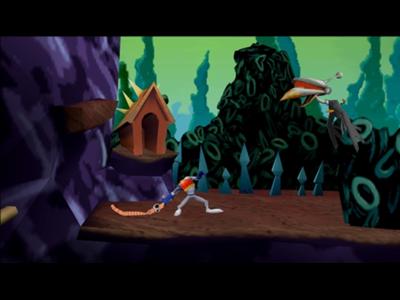 This time around, the team is back with the whole original team and promises to knock the socks off of fans.
Read the entire press release from Intellivision here.