It's official!
Last week, it was reported that SNK would be releasing a new tabletop arcade cabinet featuring 40 built-in games which includes the King of Fighters, Samurai Showdown, Metal Slug and a ton of other classic arcade games. Today, SNK officially announced that the Neo Geo Mini is coming.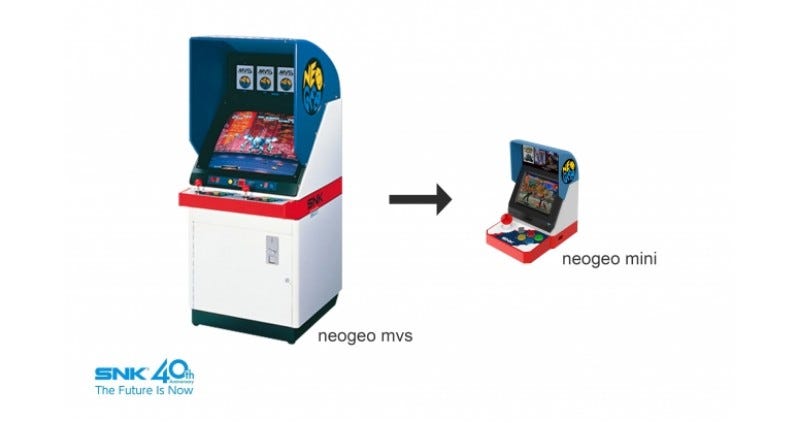 There will be two versions of the Neo Geo Mini, one for release in Asia and an International version for everywhere else. The only difference right now is the color scheme with the Asia version having a red base with colored buttons and the International version having a grey base and grey buttons.
It will function as a portable arcade machine featuring a 3.5-inch LCD screen but also includes an HDMI port to connect to a larger screen as well as ports to connect two controllers. You can see more about the Neo Geo Mini in our previous post.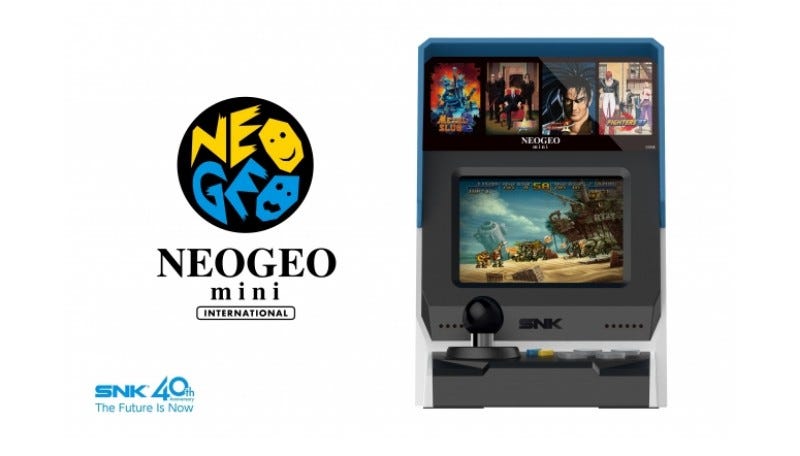 While we officially know it's coming, SNK has yet to reveal a release date or how much the Neo Geo Mini will cost.