A dream team I didn't think I would see happen is indeed happening and if you ever asked yourself "why haven't they made Hello Kitty dress up as All Might?" then get excited because they are here!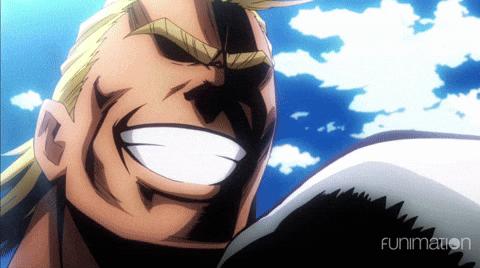 Sanrio and Funimation have teamed up to bring some of the best Sanrio characters into UA for some extremely cute merch featuring designs from characters such as Deku, Bakugo, Ochaco, and All Might among others. This line of merchandise will see shirts, backpacks, hats, figures, pins, and and plushies featuring collaborations between the two brands. Some companies who will be creating said merch will be FigPin, Funko, Bioworld, and Just Toys Int., and Great Eastern Entertainment.
"It's an honor to bring together two Japan-born brands that have inspired fans and audiences worldwide," said Jill Koch, Sr. Vice President of Sales and Business Development at Sanrio, Inc. "Our collaboration with Funimation is sure to be a hit with both fanbases as we transform our beloved characters into My Hero Academia superheroes."

"The enduring appeal of My Hero Academia is that everyone has the ability to be a true hero within themselves," said Anna Songco Adamian, Vice President of Licensing and Merchandise, Funimation. "Funimation is proud to team up with Sanrio to bring the inner heroes of its iconic characters into the world in a collaboration we know fans will love."
The merch will make its way to specialty retailers such as Hot Topic and Boxlunch later in the spring.