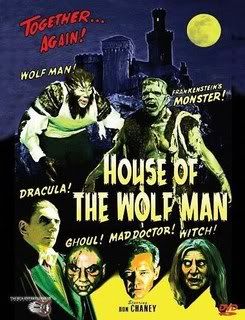 NuketheFridge.com is gearing up for a frightful Halloween celebration.  We are giving away four House of the Wolfman DVD's.  This film has received critical acclaim and has developed a cult following.
So how can you win one of these monster DVD's?  Easy!
Send us an email to nukedthefridge@yahoo.com with your favorite horror film quote.
Include your name, mailing address, and a valid email address. I will randomly select four monster fanatics to receive the House of the Wolfman DVD.  Only one entry and one prize per person with duplicate quotes being on a first come, first serve basis.
We look forward to having our pants scared off!  (I know I am!)
Entries will be accepted from now until 11:59 p.m. Sunday, October 17th, 2010.