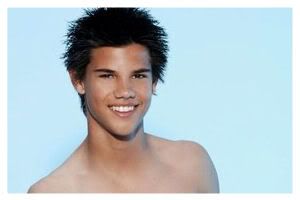 What is with Hollywood's recent obsession with Taylor Lautner? I just don't get it. Aside from the fact that he is one of the leads in the "Twilight" film franchise, so far the kid hasn't really shown he is much of a thespian. "Shark Boy and Lava Girl" anyone?
Now, don't get me wrong. I am not saying the kid can't act. Truth is, I don't really know. Nobody knows. He hasn't shown the world one hint that he can carry a film on his own. Yet all of the studios are lining up to throw millions his way. First Universal gave him $7.5 million to star in "Stretch Armstrong," and now word has hit that Lionsgate just won a major bidding war for the rights to 'Abduction' which will also star Lautner.
The studios better know what they are doing, because they are throwing an awful lot of money at this kid and more than likely it will blow up in their face. Word of advice to Taylor Lautner – save all that cash you are earning, because once the reality that you just aren't an 'A-List' actor hits studio executives you will be hard pressed to find a pay day remotely close to that again.